1) TRAINING FEE :

US$10,000.00 for 1 Trainee ( Training Period: 5 Days X 5 ~ 8 hours/day)

ONLINE TRAINING: At US$10,000.00 we provide a set of online training materials (written manuals ( 21 pages + 10 pages), training scene videos of several ex-trainees coming fro several countries with various condtions and properties of raw human hair, etc, as well the service of exchanging Q & A at no extra charge and for ever).


Our policy is to train only 1 person for better or perfect training.

Meanwhile, if 2 persons coming from a company (a place, a location) take our Hands-On-training, we can accept providing our training for both trainees at a time. Because their workplace environment, weather (climate, humidity), markets (related with hair type, hair origin, hair texture, the current color trend, hair product types in market demand, hair properties), chemicals, dyes, pH number of water, temperate of water, country of origin(s) of raw human hair, properties of the hair to use, etc will be the same.

We charge 50%, US$5,000.00 for the extra person, so total US$15,000.00 for 2 persons.

In case 3 persons, the company owner ( president), production manager, a technican would take our training course, we provide it at US$20,000.00 ( US$10,000.00 + US$5,000.00 X 2 persons).

We do not train 2 persons from 2 companies or 2 locations in any case.

2) TRAINING PERIOD

4(5) DAYS ( 5 ~8 HOURS/DAY )
< In case a trainee need more time to understand on the first training day, the training can take 5 days.


3) CONTENTS TO TRAIN

The training class for coloring has stages as follows.

- 1st STAGE for 2 days
Preliminary Education
(Visual & Theoretical Training )

1. Explaining the structure of the human hair

2. Explaining Human hair color rings used internationally

3. Studying written manuals (21 pages) & training scene videos (in 4 hours of running time) will be done as the preliminary exercise (which can be done on your arrival date, evening or night, or next day, but before the days of On-Site Training(work) in our hair factory)

John Yim will have you have understood enough theoretically how to process & color(dye) Human hair, watching videos and manuals, exchanging Questions and Answers.

4. Simulation exercise will be done re how to handle chemicals,etc

5. Explaning all the chemicals used in raw human hair processing & coloring


- 2nd STAGE for 2 days
On-Site-Training(Work)

Hand-On-Training at our hair Processing factory with your human hair

Video-taping will done by John Yim (and you) with 2 camcorders for most of
movements & actions for all the day.

- 3rd STAGE for 1 day
Checking your Training Scene-Videos & Written Manuals

You and John Yim will watch & check your Training Scene-Videos & Revise the written manuals to be customized for you and your production ( for your markets).

You have ( should have) questions to get the answers from John Yim.

John Yim ask you questions AS TESTS to know if you have learned and understood all we trained and you would like to learn.

Manual checking & edition(up-dating) will be done watching Videos, etc exchanging questions and answers taking your circumstances ( CLIMATE, TYPE OF YOUR MATERIAL-HAIR, YOUR USAGE OF HAIR, ETC ) into consideration.

The manual (19 pages+3 extra pages+ 2 pages) & a chemcal list & Videos (Running Time of 5 hours ~ 25 hours more ) will be given to you before your departure.

3) TRAINING PLACE

Seoul, Korea ( Republic of Korea, or South Korea )

4) SCHEDULE

The class is to be set up at your convenient time if you make enrollment 4 weeks before the training date..

5) WHAT TO BRING TO CLASS

RAW HUMAN HAIR ( Washed hair - head of hair should be opened & combed/brushed for saving time in processing during our training )

If your hair to bring is 16" ~ 18", please bring 10 Kgs.
If your hair is 18" ~ 20", please bring 12 Kgs,
If your hair is 20 ~ 24", please bring 13 ~15 Kgs



6) ENROLLMENT

7) ARRANGEMENT FOR VISA TO ENTER KOREA

First of all, please check if you need VISA to enter Korea.

[ PROCEDURE FOR OUR INVITATION LETTER FOR YOUR APPLYING FOR VISA
Please view http://www.hairschool.com/visa.htm

8) Training Start Date

If possible, we would like you to make enrollment 6 or 4 weeks before the training date you want to start.

Meanwhile, we can start training next day after you arrive in Korea even in case you advise 1 day before arrival.

8) WHAT TO TRAIN

We would show all the process Steps & Technical Data hereunder only during our class. our web pages do not show all what we train you in order to keep them, even the related words in secret.
We train you how to process for the case of 10 Kgs at a time and 1 Kgs at a time.
Your hair will be processed (AT FREE ) while training in the quality you can sell or use in production of hair extensions, wigs
Into our Tutoring Classes, we have integrated all of our experience, techniques, and information
we have obtained in manufacturing & exporting machine made Wigs (made in human hair,
Synthetic fiber), Hand-tied Toupees, Human hairpiece in bulk or weft (weaving), Chemicals,
Machines, other materials, etc since 1982.
Besides, we have tried to upgrade Tutoring Methods ( approaches) to be easy and more efficient
as the only company internationally serving Tutoring Classes in Hair Goods industry.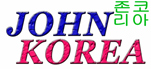 Copyright© since 1998 JohnKorea® All rights reserved
Cell : +82-10-8686-1313 <> Fax: +82-2-887-5282